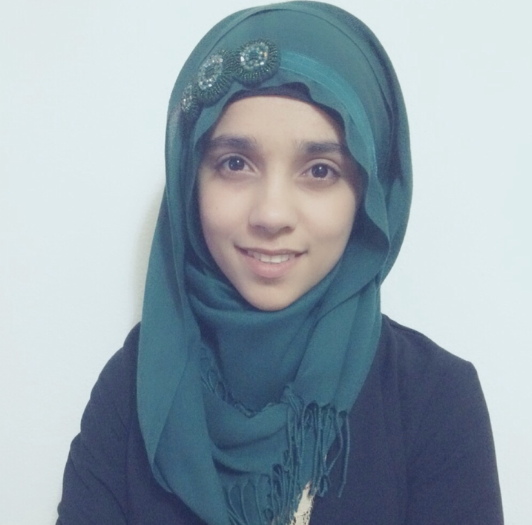 Sonoor Majid is a freshman at UNL, and the recipient of three Foundation scholarships—Another Lincoln High Job Well Done, the JoAnn Maxey Memorial Scholarship, and the YMCA Building Strong Kids Scholarship. She enjoys reading, playing sports with her friends, and is majoring in biochemistry. The second youngest of seven siblings and a graduate of Lincoln High, Sonoor says she's a bit shy, but opens up very easily once she gets to know someone.
Although she's lived in Lincoln much of her life, she was born in Erbil, Iraq, coming to the U.S. later in her life as a refugee, sharing a one-room apartment with both of her parents and six siblings.
Sonoor has always been a hard-worker. "As a child born into a scene of violence, I am no stranger to adversity. As refugees from Iraq, my family and I faced many challenges to get to the United States." In addition to the struggles faced by her family early in her life, both of Sonoor's parents have developed diabetes and other physical disabilities since arriving to the U.S. that prevent them from working. As such, Sonoor has had to be a student, a worker, and a provider for her family. Her goal as a student is to be completely self-sufficient, since she feels responsible for her parents' well-being. Sonoor identified this task of supporting her family as a major consideration while applying to college—she has a duty to her family, but also owes it to herself to get the education she desires.
When asked about her scholarships, Sonoor told us that every little bit helps. "Right now, I am a student and a caretaker. I have to pay living expenses for myself and my parents, and at the same time, I have to make money throughout the school year, so I can save money to go to medical school, but at the same time help my parents with any financial need."
Sonoor became interested in medical school when her parents were diagnosed with diabetes. She wants to become an endocrinologist, so she can help people like her parents. We at the foundation are proud to be a part of Sonoor's journey, and feel glad that we could help her achieve her life goals.
According to Sonoor, "Scholarships let you push your dreams even further—who wouldn't be happy to have that privilege?"