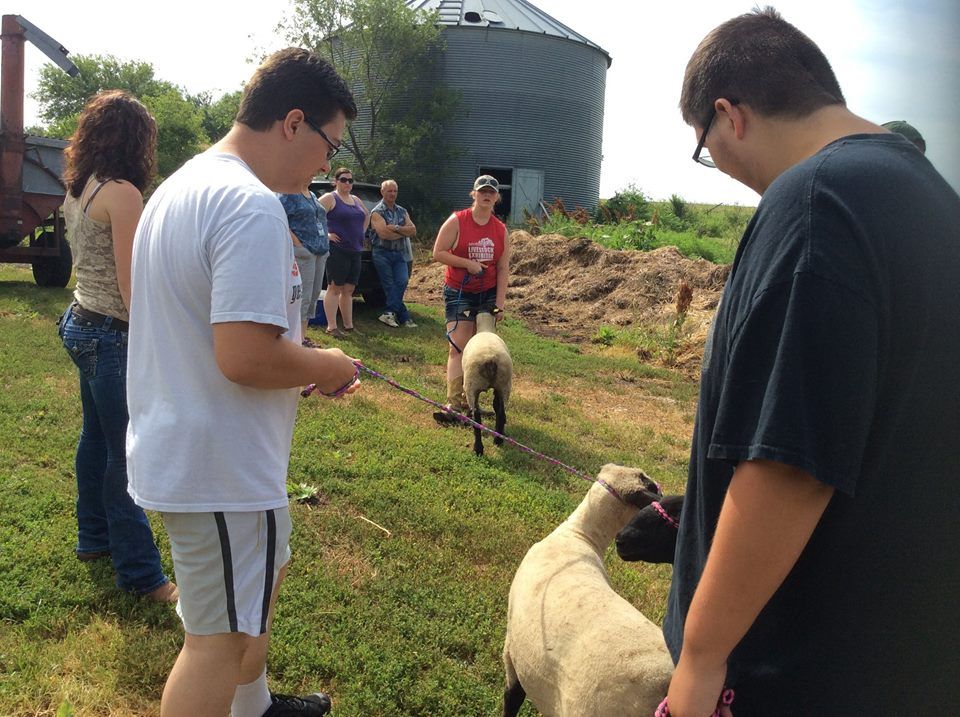 Aiming to understand the impact agriculture has on our community, 10 LPS students recently embarked on a two-day hand-on learning experience that focused on agricultural opportunities in the Lincoln area. See what Emma Lanik, a junior-to-be at Lincoln Southeast High School and The Career Academy, thought about the experience.
What did you enjoy about the experience?
I really enjoyed the hands-in experiences that we interacted with within urban farming. I also enjoyed learning about new places that farm in Lincoln.
Looking back, what was the major highlight from the two days?
Some highlights I remember from the EAE were our trip to the Children's Zoo and working in the Hamlet picking produce and pulling weeds. These were memorable experiences because I loved learning about future career opportunities within animal sciences at the zoo, and bonded with my classmates while picking peas.
How has this experience differed from classroom learning?
These experiences in the field allowed me to comprehend the value of a future degree in agriculture and showed me the fun opportunities in real life, while doing hands-on activities, as opposed to just reading about the many ag-related careers in a book.
How has this experience impacted you?
The trips to the urban farms, the zoo, and testing water in a nearby creek taught me the value of agriculture in everyday life. This also impacted me to pursue a career in an ag-related field, because of the never-ending need to support and represent agriculture and animal sciences. I am looking at a career in Ag Education.
Interested in learning more? See how one San Francisco school is utilizing the Waldorf Education model to develop the first urban farming school which emphasizes our connection to nature by focusing on the benefits of farming and raising your own food. Click Here