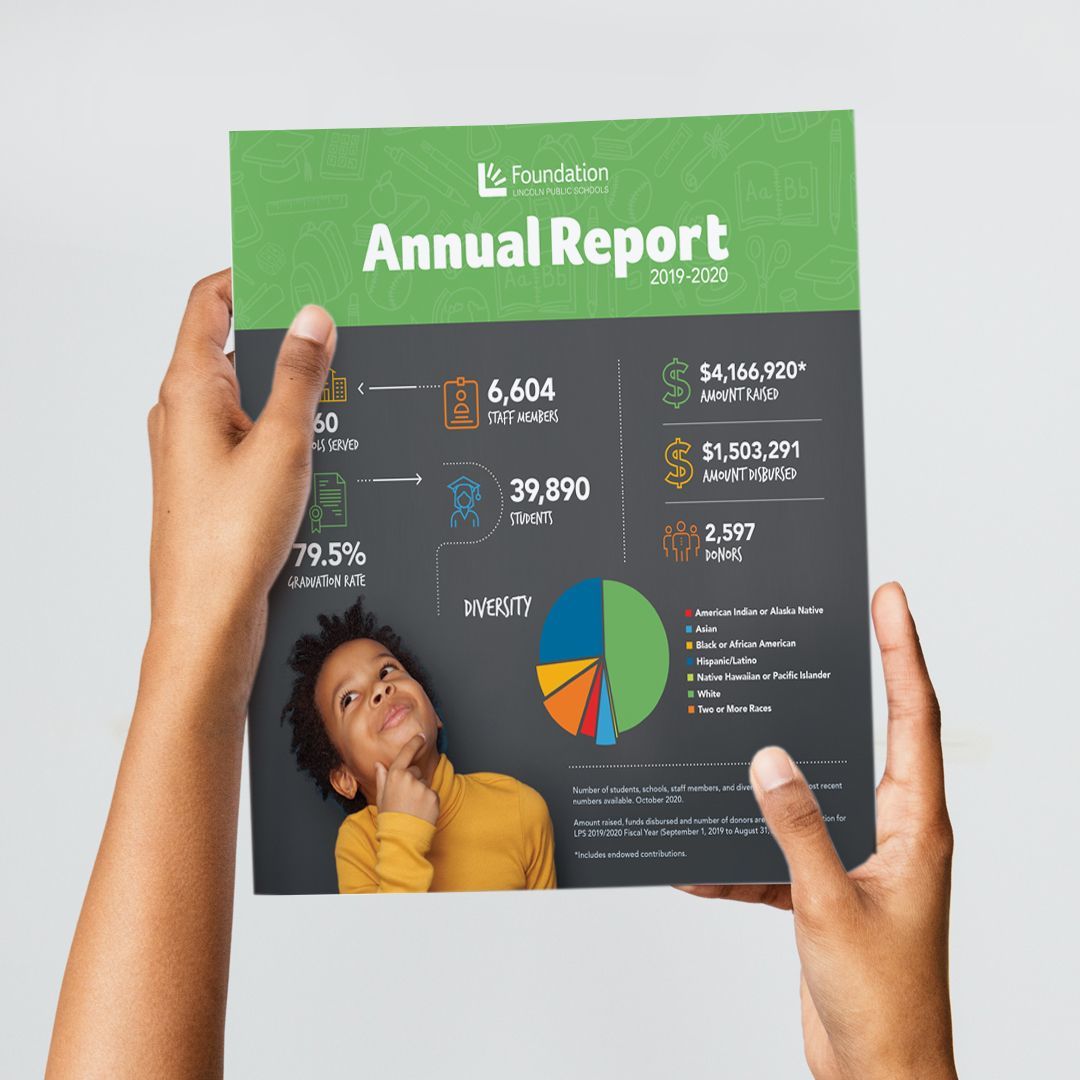 On February 14, 2021 we released our 2019-2020 annual report. In it we share how the Foundation for Lincoln Public Schools has supported students, educators and schools. 
We invite readers to learn more about Jenna Levich, a Science Program Focus student; Dani White, a 6th grade counselor at Irving Middle School, a North Star High School family impacted by COVID-19 and more.
Along with the stories of how we support the incredible work happening at Lincoln Public Schools, we provide readers a financial review of last year.
We hope you enjoy perusing our 2019-2020 report and come away with a better understanding of our work to ensure all students have the opportunity to reach their full potential.