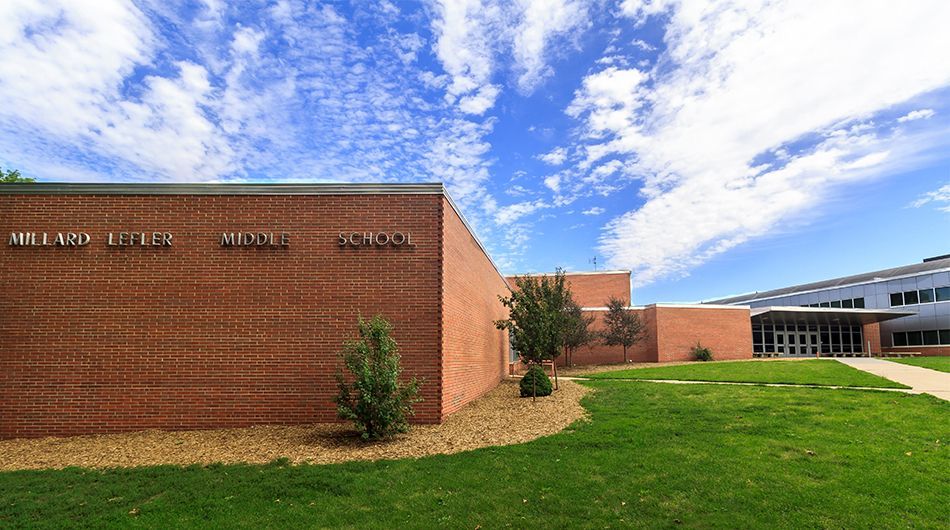 On February 14, 2021 we released our 2019-2020 annual report. In it we share how the Foundation for Lincoln Public Schools has supported students, educators and schools. We invite readers to learn more about Inspire School of the Year recipient, Lefler Middle School. 
The Foundation for LPS supports schools with additional funds to help them reach their goals. Within our district, each school does a performance plan that lays out a strategy for the next five years. Every year we look at how schools have overcome obstacles and made a difference for students and teachers and award the Inspire School of the Year. With that honor, comes a monetary gift from the Foundation to the school to further the goals laid out in that plan. 
"The teachers at our school are just so deserving of this honor," according to Jessie Fries, principal at Lefler Middle School, our 2018/19 Inspire School of the Year. 
As Inspire School of the Year, Lefler chose to utilize the funds from the Foundation to further reinforce behaviors that reflect students being Respectful, taking Ownership, Accepting, and being Responsible. Staff award Lefler Lions that "ROAR" with "Pawsitive Tickets." Students are able to purchase items in the Lion's Den, a school store stocked with everything from mini figurines to LPS high school branded t-shirts; a nod toward the next step in these middle school schoolers' journeys.