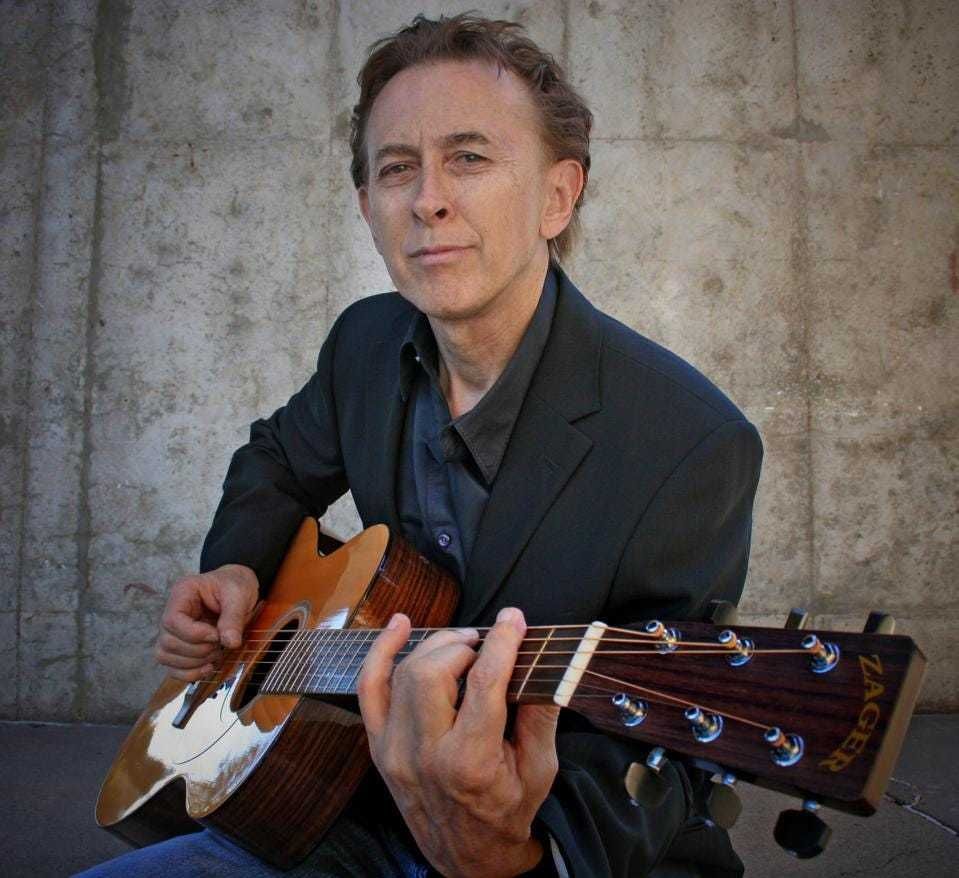 In April, we released our 2020-2021 annual report to share unique stories with our community. In this blog, we invite readers to learn more about Dennis Zager and his son Dennis Zager Jr. 
In December 2020, Dennis Zager, part of the duo that rose to fame with the 1969 number 1 hit song "In the Year 2525," and his son, Dennis Zager Jr., donated 700 guitars to Lincoln Public Schools.   
The intent behind the gift: get guitars in the hands of students with an interest in learning to play the guitar and keep them engaged in school during a pandemic.   
The guitars were divvied up and distributed to LPS music departments. Twenty remained and an idea began to percolate. What if we asked principals and music teachers which of their students would individually benefit from a guitar? The nominations poured in and the day before the start of winter break, we gifted the remaining guitars. Some were stowed away by parents with less financial means to be gifted at the upcoming holiday. Some were placed directly in the hands of teens who had shown musical talent, their eyes wide disbelief at receiving such a gift. 
Kelly Apel, the principal at Brownell, jumped at the opportunity for one such student. "Jayden is a child who choose to do the right thing even when adults are not watching," Apel stated. "He is a quiet leader who is inclusive, kind, hardworking and determined." Jayden had shown an interest in playing the ukulele in music class; however, he had not had the funding to purchase his own stringed instrument. 
At the Foundation we work with donors to provide opportunities that enhance the learning experience for students at LPS.   
"Dad's dyslexic," said the younger Zager. "He had a hard time in school and the guitar really changed his life. Putting guitars in young people's hands seemed the natural way to pay it forward."  
Today Jayden is thriving. For so many kids, school is about helping students discover what they are passionate about and finding a way to build on that passion so when they graduate, they thrive.   
Check out all the stories in our 2020-2021 annual report (download).