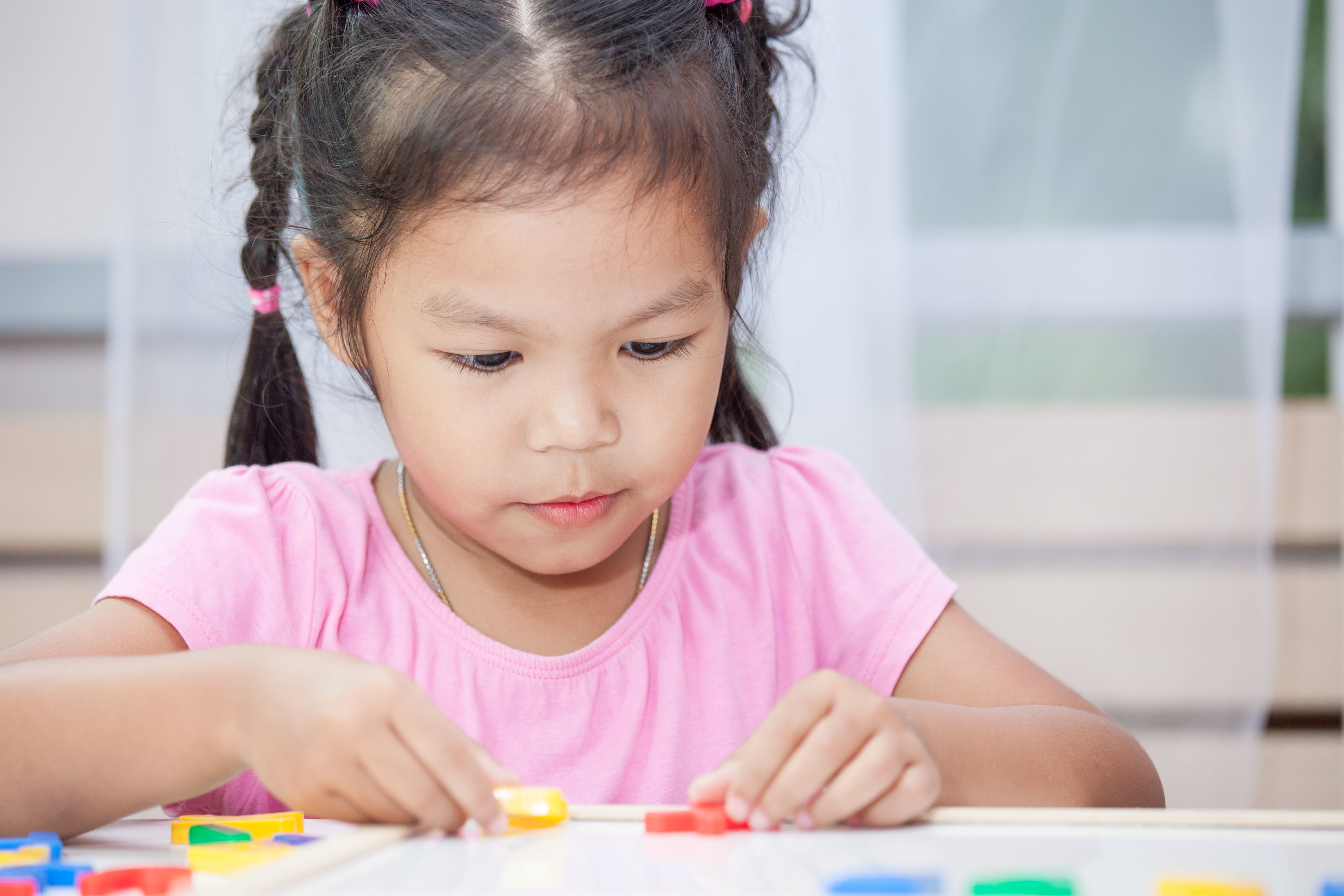 In April, we released our 2020-2021 annual report to share unique stories with our community. In it we feature an amazing story of Julie Metteer, a kindergarten teacher at Morley Elementary School. 
LPS educator Julie Metteer saw a need in her classroom. Her kindergarten class was learning the most basic fundamentals of reading and writing: the alphabet. For kids, the abstract concept of matching a sound to a letter can be challenging. "I wanted them to have a more tangible connection to the sound," Mrs. Metteer explained. "The Alphabet Tubs do that." Filled with objects the perfect size for small hands, each tub features one of the 26 letters in the alphabet. A 3-dimensional yoyo, a plastic replica of a yak, yield sign, yogurt container and an upper- and lower-case Y allow curious fingers to touch the letter, the examples and make the sound of the letter, creating stronger pathways in the brain and easier recognition.   
"Before moving to Lincoln, I had used alphabet sound tubs and saw success." Knowing they were not budgeted, Metteer turned to the Foundation for LPS to create a Fund a Need campaign. 
Fund a Need is the Foundation's online, crowdfunding platform that allows teachers to identify classroom needs that fall outside of their budget, but will enhance the learning opportunities for students. Teachers share the need and we spread the word to community members looking for opportunities to support teachers in a tangible way. In 2020-2021 there were 81 campaigns totaling over $208,873.75 in requested funds. 
Mrs. Metteer's request was funded in full. Today, all three kindergarten classes at Morley have access to a tool that helps build and shape the foundation on which so much future learning will rest upon. 
Check out all the stories in our 2020-2021 annual report (download).