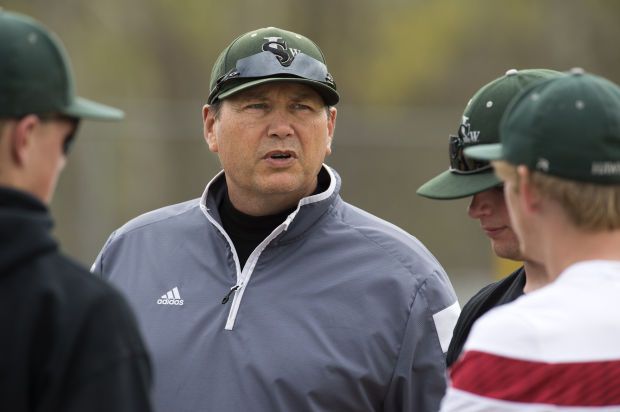 Doug Kaltenberger spent 31 years as an educator and coach in Lincoln. The first 17 of those years were spent at Lincoln Northeast, where he coached basketball and baseball, and taught health education in the classroom.
In 2002, Doug took the head coaching job at Lincoln Southwest to head their new baseball team. He spent the next 14 years building the foundation of the program. During that time, he led the team to five state tournament appearances, including a third-place finish in his final season. Until the start of the 2016 season, he was the only coach in the history of Silver Hawks' baseball.
Known by the hundreds of student-athletes he coached as "Coach K," he emphasized the importance of education, telling them to use baseball as a way to get an education. They described him as even-keeled and positive. He would often start practice saying "It's a beautiful day folks! Holy cow, life is good!" Opposing coaches would sometimes be intimidated at first glance by his stature, only to discover how kind he really was.
Doug passed away this October, after a 2-year battle with leukemia. To honor his legacy of commitment to education through athletics, his family has established a scholarship fund. Two $1,000 scholarships will be awarded annually to two students that excel in the classroom and on the baseball diamond, one from Southwest and one from Northeast.
When choosing recipients, the family will look for students who display the values in Doug's "Criteria for Captains": enthusiasm, leadership, work ethic, outstanding character, positive attitude, motivator, respect, hustle, making those around him better, and a love of the game.