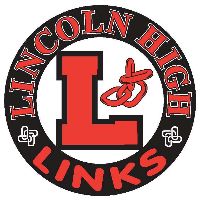 Lincoln High School opened in 1871 and is the oldest public high school in Lincoln, Nebraska. There are nearly 30,000 Lincoln High graduates still carrying on the Links tradition and former Links now live in all 50 states. Lincoln High still has a reputation for being the most diverse school in Lincoln. Students come from more than 50 different birth countries and speak more than 30 different languages. Lincoln High also continues to pursue excellence in academics. LHS is one of only three International Baccalaureate World Schools in the state of Nebraska. Students in this program participate in a rigorous course of study that has a global focus.
The Foundation for Lincoln Public Schools was established in 1989 to support the Lincoln Public Schools. In those 20 years funds have been raised for programs at Lincoln High that go beyond what tax dollars support, programs that enrich students' learning and enhance the curriculum. Last year through a Legacy gift to the Foundation, former Link John Stubbs and his wife, Nancy, designated just over $225,000 to Lincoln High. John was a 1935 graduate.
Current Stats
Enrollment: 1,750
Staff Members: 212
Click here to see the Lincoln High school profile.
Learn more about Lincoln High!