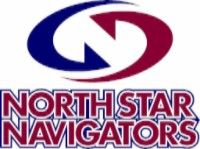 Lincoln North Star High School is committed to developing academic excellence, positive relationships, and productive citizens. The North Star philosophy is based on having high expectations for all students. We value and appreciate diversity. We will promote and create personalized opportunities where each student is actively engaged in their education. We will provide active collaboration between students, teachers and the community that creates a seamless integration of school and real world learning. North Star High School will prepare each student to live and work productively in a modern global society.
The Foundation for Lincoln Public Schools was established in 1989 to support the Lincoln Public Schools. In those 20 years funds have been raised for programs at North Star that go beyond what tax dollars support, programs that enrich students' learning and enhance curriculum.
Current Stats
Enrollement: 1,978
Staff Members: 214
Click here to see the Lincoln North Star profile.
Learn more about North Star!